Ron Reed, CPA, is a tax reduction expert that will be teaching a two hour seminar on how to learn safe and effective techniques to lower your taxes and increase your spendable income immediately!
If you're looking for proven, legals ways to save thousands of dollars on taxes, year-in, year out, our upcoming seminar at the PICA Conference, "Proven Tax Strategies for the Self-Employed" on November 8, 2014,  is for you!
We know business owners don't want fluff or a rehash of information they already know. That's why this highly-regarded seminar, provided by Bradford and Company, will give you money-saving, legal techniques you can put into effect immediately.
Some of the information you will learn:

-How the new laws affects purchase of cars, computers, and equipment for your business.
-Why Self-Employed Business Owners may safely qualify for a home office deduction.
-How to transform personal commuting to deductible business mileage.
-How to use a little-known rule that can double your entertainment deductions.
-How keeping records the right way can open a whole new world of tax deductions.
-How to hire your spouse without triggering payroll taxes.
-The one vehicle-ownership mistake that can cost you thousands , even tens of thousands in dollars.
-The truth about appointment books and auto logs.
Ron Reed, CPA
Bradford and Company, Inc.
www.BradfordandCompany.com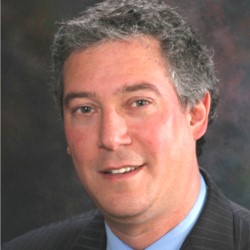 Doug Carner, an audio-video enhancement and authentication expert, will be teaching a two hour seminar on Investigative Forensics, "Media Enhancement and Clarification" at PICA's Annual Conference, November 7 & 8, 2014, in Ontario, California.
Mr. Carner is the President and lead technologist of Forensic Protection, and is board certified by the American College of Forensic Examiners and the American Society for Industrial Security. He is a Phi-Beta-Kappa graduate of U.C. Davis, trained in media forensic sciences, and factory trained on leading recording systems. He is an active member of the International Association for Identification and the International Association for Legal Research Investigators.
Mr. Carner has processed evidence in over a thousand cases with results that have been featured in the national news, and accepted by courts and agencies worldwide. He has pioneered industry innovations and is an avid advocate for Clarification, the new science-based alternative to judgment-based enhancements.
What attendees will learn:
The seminar will cover video clarification to recover a blurry license plate, brighten a dark scene, restore VHS tapes and aid in facial identity matching. Audio enhancement can isolate human speech, suppress distracting sounds and facilitate voice identification. New tools let you achieve amazing audio and video clarity, prevent file tampering, identify fraudulent evidence, calculate vehicle speeds and suspect heights, and catalog and identify events, even among millions of recorded hours.
"When evidence can speak for itself, it becomes a powerful story teller and your most persuasive tool."
Doug Carner, CPP/CHS-III
Forensic Protection
www.forensicprotection.com
2014 PICA Conference
  PICA's Annual Conference – November 7 & 8, 2014 – Ontario
    – Advance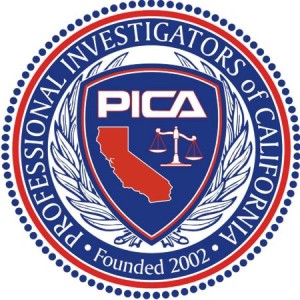 d Skiptracing & Social Media Investigations 
    – Business Tax Strategies 
    – Investigative Forensics – Audio & Video Enhancement
    – Legal Forms & Contracts
    – Advanced Process Serving
SAVE THE DATES – MORE INFORMATION TO FOLLOW