GREG KADING, retired Los Angeles Police Department detective and owner of On Sight Investigative Services, gave a two hour PowerPoint presentation on his involvement in the murder investigations of Biggie Smalls and Tupac Shakur,  at PICA's Annual  Conference, November 7th and 8th in Ontario, California.
Detective Kading led the special task force assigned to investigate the unsolved murders of the world's most popular rap music icons, and finally answers the questions of who killed them and why, in his keynote address entitled "Confessions of a Cold Case: Tupac and Biggie Solved?" 
As a Los Angeles Police Department Detective, Kading specialized in the fields of gangs, narcotics, and homicide. Detective Kading spent most of his career assigned to federal task forces to investigate complex criminal cases in the City of Angels. Decorated with the Medal of Valor for bravery and Police Star for heroic action, Detective Kading achieved the departments highest ranking as an investigator.
After his 25-year law enforcement career he retired in 2010 to write Murder Rap: The Untold Story of the Biggie Smalls & Tupac Shakur Murder Investigations.  The book was made available to conference attendees for a $10 donation to the Wounded Warrior Project.  Attendees contributed a total of $400 for the Wounded Warriors Project.
Greg Kading, PI
On Sight Investigative Services
www.onsightinvestigative.com
gman26313@aol.com
844-877-4448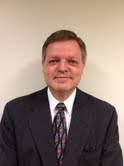 David D. Queen, an attorney and private investigator gave a two hour seminar at PICA's Annual Conference, on Saturday, November 8, 2014, in Ontario, California. He covered the Legal and Technology Developments for Private Investigators. His presentation covered obscure and recent legal developments of importance to California P.I.'s and a broad discussion of technology developments including, the use of drones, Google glasses, iOptik, GPS tracker, I'm here and Digital photo device, Memoto.
Mr. Queen has more than 30 years experience as a federal prosecutor, defense attorney and licensed California private investigator. As Presidentially-appointed United States Attorney, David D. Queen prosecuted hundreds of criminal cases. Later as Deputy Assistant Secretary of the Treasury he oversaw the enforcement activities of the U.S. Secret Service, the IRS, Customs, the Bureau of Alcohol, Tobacco and Firearms and the Office of Financial Enforcement. He served as a Treasury Department representative to INTERPOL and was a member of the Board of the Federal Law Enforcement Training Center.
After leaving government service, Mr. Queen entered private practice and has developed a national reputation as a health care attorney specializing in compliance program design and implementation, HIPAA issues, and civil and criminal litigation. He also is a licensed California private investigator and author of The California Private Investigator's Legal Manual, it remains the only legal resource for California private investigators and the attorneys who hire and represent them. In addition to being an acknowledged expert in private investigator law, Mr. Queen lectures extensively on the subject and regularly represents private investigators in disputes with clients and third parties.
David D. Queen
225 South Lake Ave., Suite 300
Pasadena, CA 91101
626-689-2213
www.queenlaw.com
dqueen@queenlaw.com