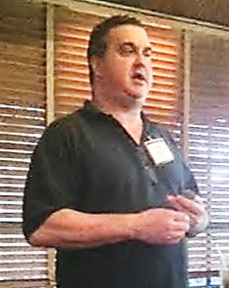 Todd Taylor will be the educational instructor at PICA's  Orange County District dinner meeting to be held at the Sizzler Restaurant in Fullerton on Monday,  July 28, 2014.
Todd's PowerPoint presentation will be on, Pre-Employment Background Investigations-Being FCRA compliant, includes links to numerous resources used to conduct background investigations, a check list to follow, laws and procedures. Attendees will receive a 30 page informative handout.
Todd is a licensed California PI, the owner of Allstate Investigations, Inc. and PICA's Central Coast District Director.
Allstate Investigations, Inc. specialize in pre-employment background investigations, complying with all FCRA guidelines, and has received numerous commendations and recognitions from Federal, State and local authorities.
Basic background investigation may include:
- Social Security number verification
- Judgments
- Liens
- Bankruptcy
- Federal Criminal
- Sex Offender Registry
- E-Verify 
- Driver's License History
- Civil Records
- Credit Report (FCRA guidelines for 2012)
- Education verification
- Worker's Comp Claims
- Employment verification
July 28th -REGISTER HERE-

Pre-Employment Background Investigations
Todd Taylor, Allstate Investigations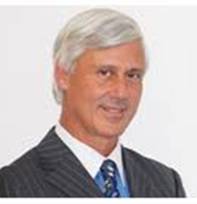 The educational topic of PICA's  July webinar is, Say Goodbye to Your DUI, being taught by Attorney, James "Jay" Devitt.  He will be covering the laws pertaining to DUI's, how field sobriety tests can be invalid and what to expect in court.
Mr. Devitt attended Western State University College of Law in Fullerton, CA, where he made the Dean's List, the Honor Roll, and was also published in Law Review. He passed the California Bar exam on his first attempt.
He has been practicing law in Southern California for more than 24 years. During law school he clerked for the attorneys that defended John DeLoren and worked on the "Falcon and the Snowman" and "Billionaire Boys Club" cases which were later made into movies.
For the last 20 years his practice has been largely consisting of Criminal Defense. His motto is – "A good attorney knows the Law; a great attorney knows the Judge, but I know both." Mr Devitt is also an acknowledged expert on sentencing alternatives which has resulted in sentences for his clients ranging from private jails, house arrest to work furlough. He is available for his clients 24/7/365.
Mr. Devitt has also been published in many Law Reviews and other media including Western State University Law Review, Law Office Computing magazine (where he had his own column), Law Technology News, Los Angeles Magazine and the Daily Journal (lawyers newspaper).
This webinar is free. Attendees must register to receive login information.
July 29th -REGISTER HERE-
Criminal Cases and DUI's
James "Jay" Devitt, Attorney