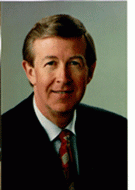 Ron Reed, CPA, is a tax reduction expert that will be teaching a two hour seminar on how to learn safe and effective techniques to lower your taxes and increase your spendable income immediately!
If you're looking for proven, legals ways to save thousands of dollars on taxes, year-in, year out, our upcoming seminar at the PICA Conference, "Proven Tax Strategies for the Self-Employed" on November 8, 2014,  is for you!
We know business owners don't want fluff or a rehash of information they already know. That's why this highly-regarded seminar, provided by Bradford and Company, will give you money-saving, legal techniques you can put into effect immediately.
Some of the information you will learn:

-How the new laws affects purchase of cars, computers, and equipment for your business.
-Why Self-Employed Business Owners may safely qualify for a home office deduction.
-How to transform personal commuting to deductible business mileage.
-How to use a little-known rule that can double your entertainment deductions.
-How keeping records the right way can open a whole new world of tax deductions.
-How to hire your spouse without triggering payroll taxes.
-The one vehicle-ownership mistake that can cost you thousands , even tens of thousands in dollars.
-The truth about appointment books and auto logs.
Bradford and Company, Inc.
www.BradfordandCompany.com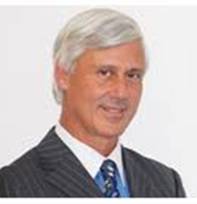 The educational topic of PICA's  July webinar is, Say Goodbye to Your DUI, being taught by Attorney, James "Jay" Devitt.  He will be covering the laws pertaining to DUI's, how field sobriety tests can be invalid and what to expect in court.
Mr. Devitt attended Western State University College of Law in Fullerton, CA, where he made the Dean's List, the Honor Roll, and was also published in Law Review. He passed the California Bar exam on his first attempt.
He has been practicing law in Southern California for more than 24 years. During law school he clerked for the attorneys that defended John DeLoren and worked on the "Falcon and the Snowman" and "Billionaire Boys Club" cases which were later made into movies.
For the last 20 years his practice has been largely consisting of Criminal Defense. His motto is – "A good attorney knows the Law; a great attorney knows the Judge, but I know both." Mr Devitt is also an acknowledged expert on sentencing alternatives which has resulted in sentences for his clients ranging from private jails, house arrest to work furlough. He is available for his clients 24/7/365.
Mr. Devitt has also been published in many Law Reviews and other media including Western State University Law Review, Law Office Computing magazine (where he had his own column), Law Technology News, Los Angeles Magazine and the Daily Journal (lawyers newspaper).
This webinar is free. Attendees must register to receive login information.
July 29th -REGISTER HERE-
Criminal Cases and DUI's
James "Jay" Devitt, Attorney